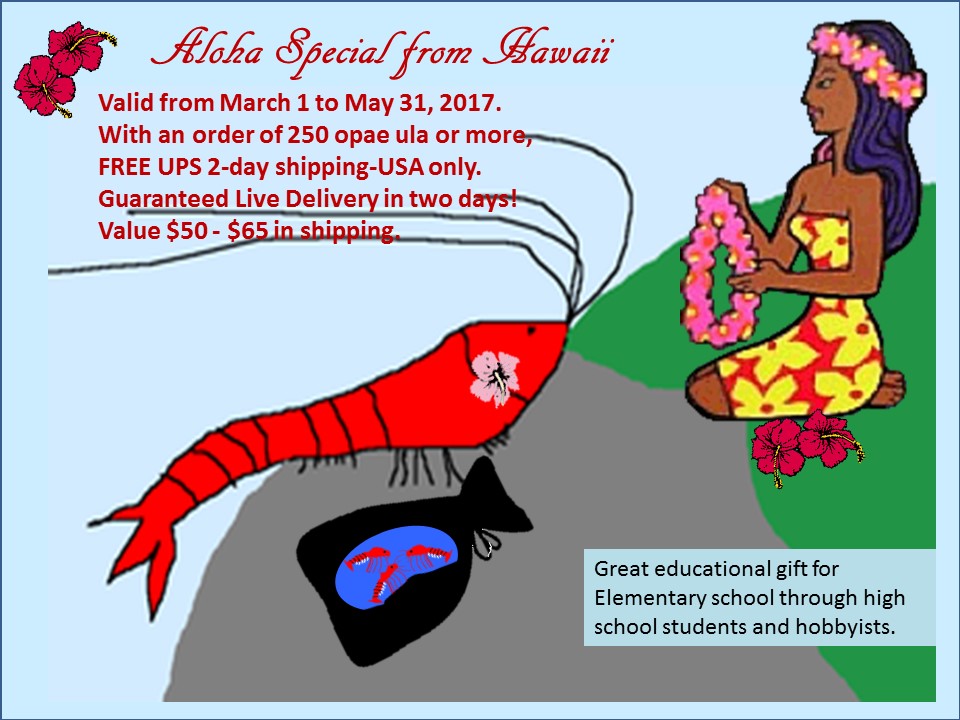 For Frequently Asked Questions about our Opae Ulas,
click on the Opae Ula button on the left.

Opae Ula offer to schools with science research projects.
You pay our low distributor rate for any quantity of 50 or more plus shipping.
Contact us for details at hawaii.opaeula at gmail.com NEW EMAIL
Check out what one school is doing!